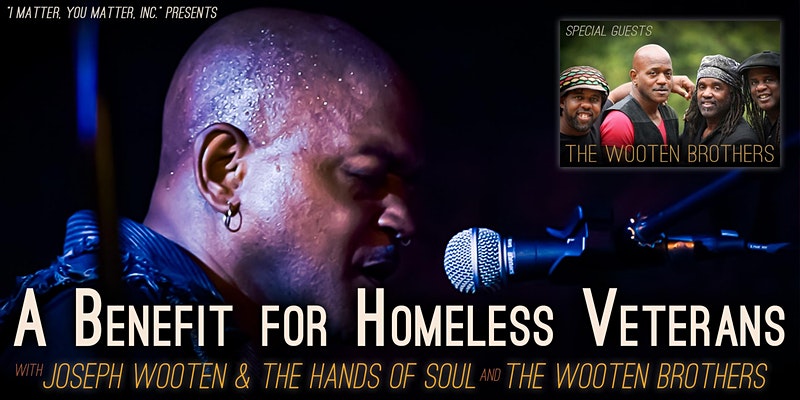 The words, "homeless" and "veteran" should never be in the same sentence. Joseph Wooten & the Hands of Soul will be playing music to help aid homeless veterans through Joseph's charity "I Matter, You Matter, Inc." with the help of Joseph's band and special guest performances by his brothers Victor Wooten, Regi Wooten and Roy Wooten.
Join the Hand's of Soul and the Wooten Brothers and dig deep into the roots of funk, jazz, blues, rock and soul and be a part of a worthwhile cause on the day of the 20th anniversary of the September 11th attacks on the World Trade Center. (And come say "Happy Birthday" to Victor too!)
Joseph Wooten is keyboardist/vocalist with Rock and Roll Hall of Fame inducted Steve Miller in his Steve Miller Band. He is the 2nd youngest of the Wooten Brothers (Regi Wooten, Rudy Wooten, Roy Wooten, Joseph Wooten, Victor Wooten) from Nashville and a 3 time Grammy Award nominated artist. Joseph has also written a book available on Amazon, "It All Matters".
Where:
Rudy's Jazz Room
809 Gleaves Street
Nashville, TN 37203
When:
Saturday, September 11, 2021
2 SHOWS @ 8:00 pm & 10:30 pm
LIMITED SEATING
Click button below for more details about the event and to buy tickets.