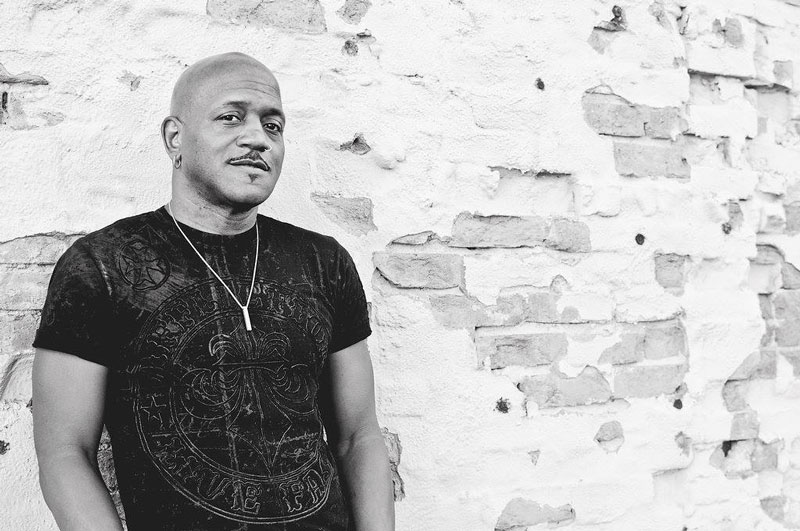 Fri, April 16, 2021
9:00 PM – 11:00 PM CDT
Rudy's Jazz Room
809 Gleaves Street
Nashville, TN 37203
VERY LIMITED SEATING! TICKETS $22-$88
Joseph Wooten, aka "Hands of Soul" is one of the talented Wooten Brothers and since 1993 is the current keyboardist/vocalist for the Rock & Roll Hall of Fame inductee Steve Miller Band. Joseph is also a talented songwriter, motivational speaker, composer, and producer and recently added author to his resume with the release of his new book, "It All Matters", available on Amazon.
Joseph is a master of many styles. Jazz, soul, funk, R&B… Be prepared for an enjoyable musical journey. You will want to listen… And you will want to dance too!

This show is 21 and over only. All sales are final and we unfortunately cannot offer any refunds. Additional tickets may be available at the door on the day of the show even if it is sold out online.
Please read through our Covid Safety Information page on our website and familiarize yourself with our most up-to-date safety policies.
For details on our seating arraignment please see our Seating Information Page on our website.
Masks covering nose and mouth are required at all times for everyone except for when eating, drinking or for musicians performing behind plexiglass on stage. All tables are 6 feet apart from one another and we ask everyone to maintain social distancing (6 feet) between yourself and anyone other than family members or people you are cohabitating with. Seats and tables have been strategically placed to maintain social distancing. We are not allowing the moving of tables or rearrange chairs by customers.
Prior to opening each night we will be manually fogging the stage and entire front of house area with Vital Oxide. Between shows we will be clearing the room of all patrons and doing a full sanitization before the next show so you can be assured the area you sit at is safe and clean. Ultraviolet sanitizing lights have been installed in our HVAC system as well as a number of Germ Guardian True HEPA filter ultraviolet light air purifiers placed throughout the room and in each bathroom. We will be running a standard atmospheric haze machine at a low level with standard water-based Propylene Glycol haze fluid during shows. Movable Plexiglass barriers have been put in place which encompass the stage and for each seat at the bar. Hand sanitizing stations are placed throughout the space and staff will be actively cleaning surfaces throughout the night and between shows.
We ask everyone to be cognizant of others and respect that not everyone has the same comfort level with things. If ever there is any question or concern about your safety please do not hesitate to ask for the manager on duty and let them know your concerns so we can do our best to address them.