About this event
Joseph Wooten always says, "The words, 'homeless' and 'Veteran' should never be in the same sentence." Joseph Wooten & the Hands of Soul will be playing music to help aid homeless Veterans through Joseph's charity "I Matter! You Matter!, Inc." with the help of Joseph's band and special guest performances. Join the Hands of Soul and dig deep into the roots of funk, jazz, blues, rock and soul and be a part of a worthwhile cause on Roy "Futureman" Wooten's Birthday.
Joseph Wooten is keyboardist/vocalist with Rock and Roll Hall of Fame inducted Steve Miller in his Steve Miller Band since 1993. He is the 2nd youngest of the five Wooten Brothers (Regi, Rudy, Roy, Joseph, and Victor Wooten) from Nashville and a 3 time Grammy Award nominated artist/songwriter. Joseph has also written a book available on Amazon, "It All Matters".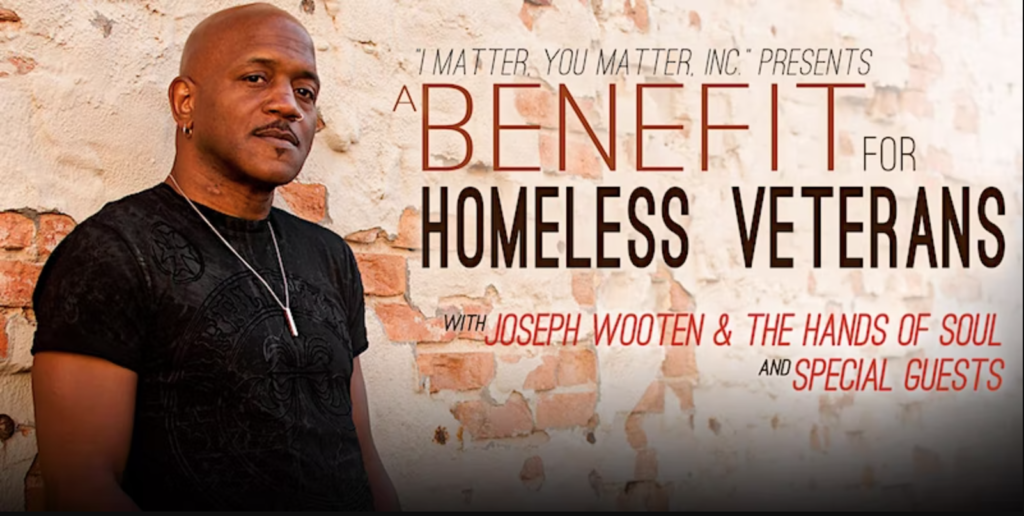 This show is 21 and over only. All sales are final and we unfortunately cannot offer any refunds. Additional tickets may be available at the door on the day of the show even if it is sold out online.
Please try to arrive 15 minutes prior to the show start time. If you do not arrive within 45 minutes after the show start time on your ticket your seat may be resold to other patrons at the door. If you arrive after 45 minutes from the start time of the show and your ticket has been resold, although we cannot guarantee it, we will try our best to make space for you to attend the show.