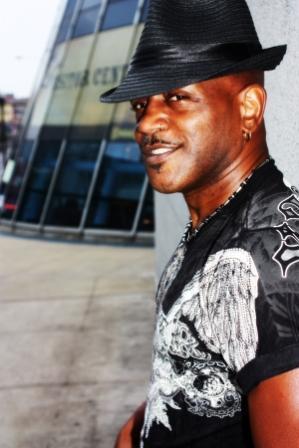 From www.followingyourjoy.com
So I got a guy who knows a guy. A friend of mine said, "You've got to meet Joseph Wooten. He brings me so much joy!" He went on to say that "Joseph breaks the mold, and he's living proof that our nation is on its course to righteousness and equality."
Naturally, I couldn't wait to meet Joseph!
He's keyboardist and vocalist for the Steve Miller Band and one of the Wooten Brothers from Nashville. He calls himself 'Hands of Soul,' and he's got his own amazing music to boot. When we did meet, Joseph and I really connected on his song called "I Matter." It's a song connecting people and addressing the deep need that we each, in our own right, matter.
Throughout my years of coaching, one of many consistent threads I see in my work with clients is their need to know that they're important and that they matter. And I totally get that. I feel it, too. We just want to know that we're significant – somehow – in this big, vast universe. It's a fundamental need. I even addressed it in my last post, which I wrote because of my own personal need to feel my place in the world.
Watch Joseph light up when he talks about his "I Matter" song, or listen to the depth of his words and music, and you know he's on to something big.
He wants to give away the song…for free

This song is for…
The one that's not the champion
The one that has been trampled on
Maybe you don't have a home
And your name is unknown
You don't get enough publicity
Or you're not the right ethnicity
And maybe you don't know your mother
Or not as famous as your brother
He said the song came to life as he was watching the movie "Freedom Writers" (great flick!). There's a scene where one of the students is falling by the wayside, and the teacher gives him a pep talk. "Somewhere in there," Joseph said, "She told him that he mattered."
Joseph goes on to say, "I was letting out my wife's Chihuahua, and we were outside. All of a sudden, in starts pouring this song. I brought the dog in, went to the piano, and within maybe even thirty minutes, I had the whole song with all the words. It almost wrote itself! You know when you've written something special, and I recognized it right away."
This is what you got to do
See that no one means more than you
And even when you're fed up
You've got to keep your head up and say that
I am here
I am here
And I Matter
As soon as he started playing it for people, Joseph said that everybody seemed to have the same reaction; they were very moved by the song. "You can always tell when it's the truth because it's simple. That doesn't mean it's easy, but I just knew. It's simple, yet powerful inspiration."
The song references all different types of people from various walks of life, gently reminding them that they matter. Every single person. "It's easy to feel like things are just too big," Joseph said. "A lot of people seem lost in the shuffle, and I'm trying to speak to those people."
This song is for…
The struggling single mother
And the chemically addicted
The physically constricted
And the wrongfully convicted
I can't say I know your pain
I won't say that I do
But behind even the darkest clouds
There's a sky that is blue and the sun shines too
The toughest pressure makes a diamond
And that diamond is you
So even when you're down and out
From the highest mountain you shout
I am here
I am here
And I Matter
The song speaks to everyone
Joseph wrote the song for others. "But," he said, "At the same time, I was going through some things in my own life." He visited a group of students and played the song for the class. Then, the school's music director asked his permission for the students to do Joseph's song in their upcoming music production.
And so a month later, Joseph went back to watch their rehearsal.
"They started playing my song. And I pleasantly got destroyed by my own tune."
Joseph continued, "That particular day was sort of a turnaround for me. Things were piling up at that watershed moment. But things have been much better since…by listening to my own song."
We talked about how no one is exempt from that deep need to know that they matter; as a human race, we all yearn for it and we all crave it. And at times, we all doubt it, too. There are plenty of examples in the media highlighting how someone acted heroically, but there are also all kinds of other stories that don't make headlines. "Maybe you just say something to somebody who really needed the encouragement that day," Joseph said.
I never could dance like Michael
Can't sing like Stevie
Sometimes when I speak my truth
I swear the people don't believe me
I never could dunk a basketball
Can't rap like Ludacris at all
And sometimes it's just me and my songs
Just staring at an empty wall
Making the connection
"This song is really able to help people connect. For me as a musician, that moment when you're on the stage – that connection – is something you would give anything for. Everybody wants to make their mark. It's not just about being in front of people and being noticed, but we each want to feel that connection; that common denominator. That's why I do what I do. Just trying to connect."
Joseph explained, "Often times it's the connection as much as it is the message. We all want to feel a part of a larger whole."
Each person has that deep need to know and feel that they matter, regardless of what you see on the outside; regardless of the success you think they exude.
But this is what I've got to see
See that no one means more than me
And one day when my days are numbered
Headed to my final slumber
I'll say that I was here
I was here
I was here
I was here
I'll say that I was here
I was here
And I Mattered
And You Matter too…
Joseph is one bright light, aiming to spread joy wherever he goes. He encourages each of us to tap into the answers within ourselves. "If all the answers are on the tip of your nose and you go to Tibet looking for answers, then the trip is the obstacle and it keeps you from seeing the truth. The real answer that you seek…is that you are that answer. What you're searching for is what you're made of. The journey is inward; it doesn't require you to jump on a plane or talk to the Grand Pubah or whatever. It just requires you to go inward," he said.
Joseph's song is a way to start that journey of going inward.
"I want people to download the song with the intention of giving it away."
Introducing the "I Matter" song
Give yourself a gift and click the play button below. Turn up the volume and get comfortable. Sit back in your chair and let the song unfold. Breathe it all in and allow it to warm your heart and soul.
Then pass this post along to someone else you love, someone else who needs the message, someone else…just because.
"I want to grow this all of goodwill. It's like a big ball of self-worth! For free." Check out Joseph's new website where you can actually download the song and post a comment about who matters to you.
Joseph's band mate (the "guy" I referenced in the beginning), Kenny Lee Lewis, summed it up best: "Joseph's a good father and husband, and offers his hands of soul to all that would reach back."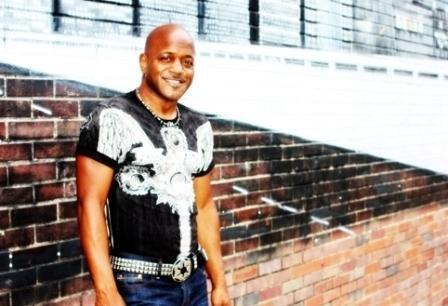 Thank you, Joseph, for your gift of music and for touching the world with those Hands of Soul!
Readers, you can stay in touch with Joseph via his new I Matter You Matter site, his Official website, My Space, Facebook, or Twitter.