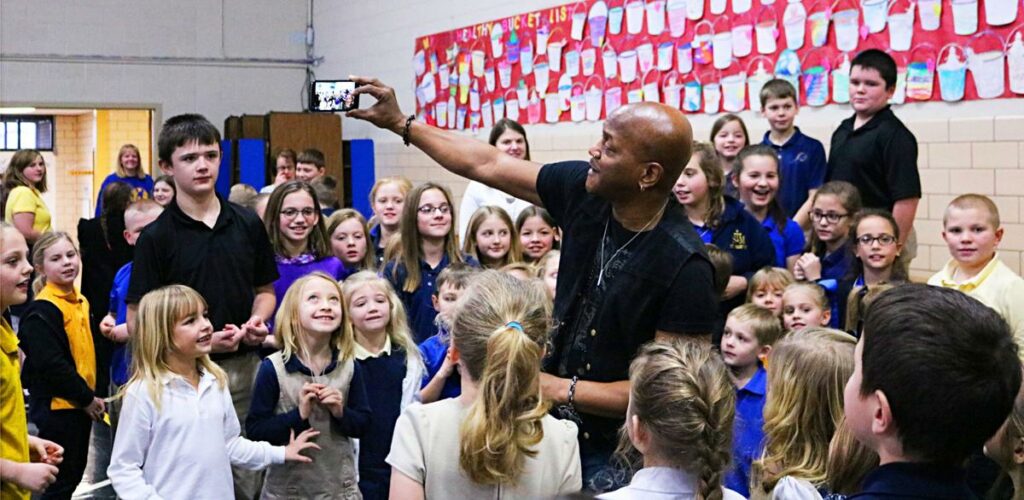 MOUNT CARMEL — "If you want to make the world a better place, take a look at yourself and then make a change."
Some of St. Mary's Catholic School students may not be old enough to remember "Man in the Mirror" by Michael Jackson, but all understood the meaning behind those lyrics after a visit from a musician on Monday.
Joseph Allen Wooten, keyboardist for the Steve Miller Band, 3-time Grammy-nominated artist, creator of I Matter, You Matter and friend of St. Mary's school teacher Johnna Bingham, shared his story with students and how even one person can make the world a better place.
After opening with the keyboard rendition of the King of Pop's song, Wooten said he and his brothers idolized the Jackson 5.
"We loved the Jackson 5 because they were like us," Wooten said. "They did what we did, but they were very popular and we were still striving."
He and his four brothers learned instruments very early in life, and later created The Wooten Brothers.
"When we were little, we practiced because we wanted to be good. We practiced all the time — while the other kids were outside playing we were inside practicing," he said. "We thought that if we were talented enough, the rest would take care of itself."
Wooten said talent did get them a record deal in the mid 1980s, at the same time Whitney Houston signed a deal with the exact same company and producer.
"Raise your hand if you have me and my brother's records — right, none of you do — and the reason is because Whitney signed a very good record deal and we signed one that wasn't very good," he said. "I tell this story because we made the mistake of thinking talent was enough. Our record deal gave us an opportunity, but because we didn't spend enough time concentrating and studying about being smart about the music business — our talent wasn't enough."
The keyboardist wants students to learn from their mistake, and know that it is equally as important to be smart.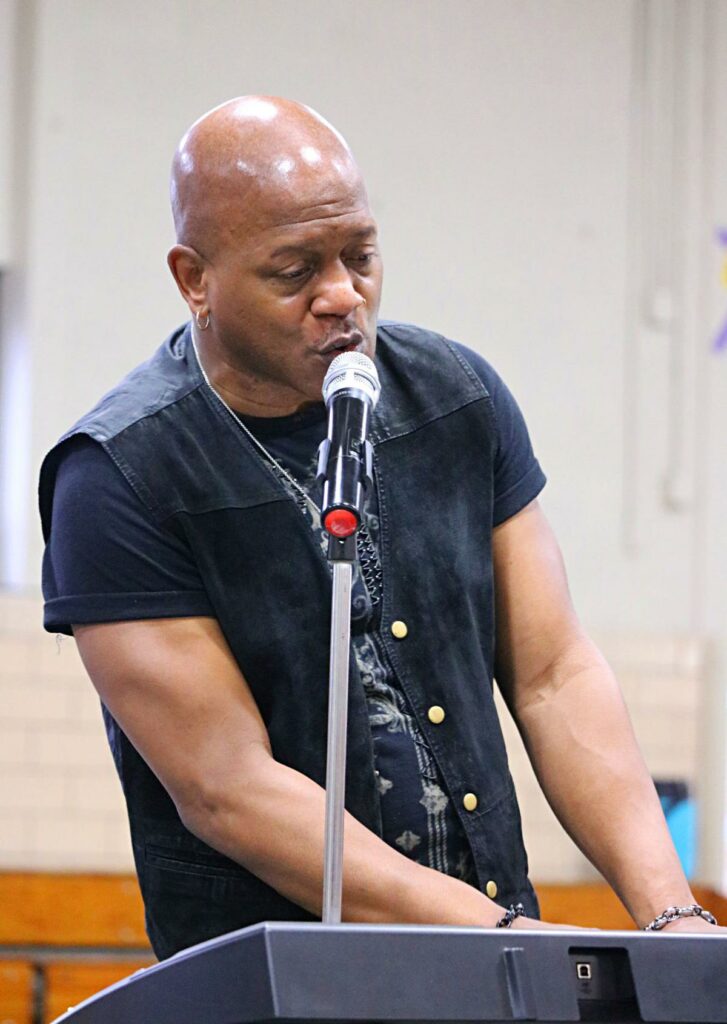 Wooten played several more songs he had written, including one called "I Matter."
The chorus of the song states "I am here, and I matter," and has a lot of meaning to the artist.
"I wrote that song because I like the message that everybody is as important as everybody else," Wooten said.
Wooten said there are those that are less fortunate that need others to be a voice for them in the world, and even one person can make the world a better place.
"A lot of people when they're talking about making the world better they say that 'Well God will make it better one day,' and that's the truth — but He will make it better through us," he said. "In my opinion, God has already done his part, now it's time for us to do our part."
More information about Joseph Wooten and I Matter, You Matter can be found at www.imatteryoumatter.com.