by BROOK WASNER for BrentwoodHomePage.com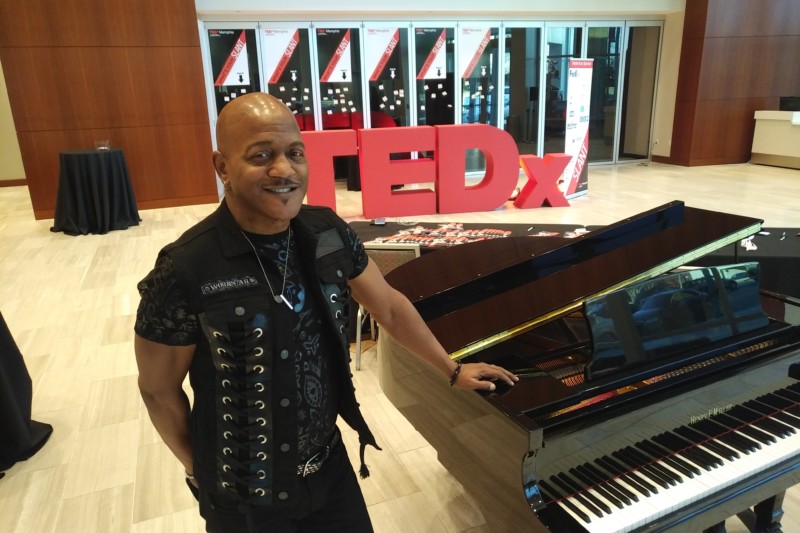 Steve Miller Band keyboardist and Franklin resident talks Tedx, music as a point of understanding
Though his parents didn't play any instruments, Joseph Wooten says he was born into a musical family.
Wooten, 56, began playing music as a five-year-old after his three older brothers convinced him and youngest sibling, Victor, to create a band.
"Music came very naturally to us," Wooten said. "My oldest brother saw the opportunity to have a band and to include the younger brothers into what we were doing."
Born in Columbus, Ohio, Wooten and his family moved to California and Hawaii, later settling in Virginia where he and his brothers attended high school.
As The Wooten Brothers Band, the boys performed in nightclubs while growing up. At the age of seven, Wooten and his siblings opened for the band War at the Sacramento Memorial Auditorium.
The brothers signed with Arista Records, the same record label that signed Whitney Houston, recording a debut album that, according to Wooten, "almost sunk the ship."
"We got really good experience and a hard knock lesson in the music business," he said of the label.
One by one, the Wootens started migrating to the Nashville area to pursue their music careers; Wooten moved in 1990.
After working as a vocalist doing sound-alike work, Wooten got his big break with Steve Miller Band in 1993.
"I was doing a recording session for a guy, who at the time I didn't know was the recording guy for 'Swingtown,'" he said. "He said, 'You'd be you'd be perfect for the Steve Miller Band."
On the second day of recording, the audio engineer gave Wooten Miller's mailing address.
"I programmed a funky loop, programmed some solos on, with organ and piano and synthesizers," he said, also adding a Boyz II Men song he'd recently recorded vocals for.
The rest, he said, was history. Wooten has now been playing with the Steve Miller Band for 25 years.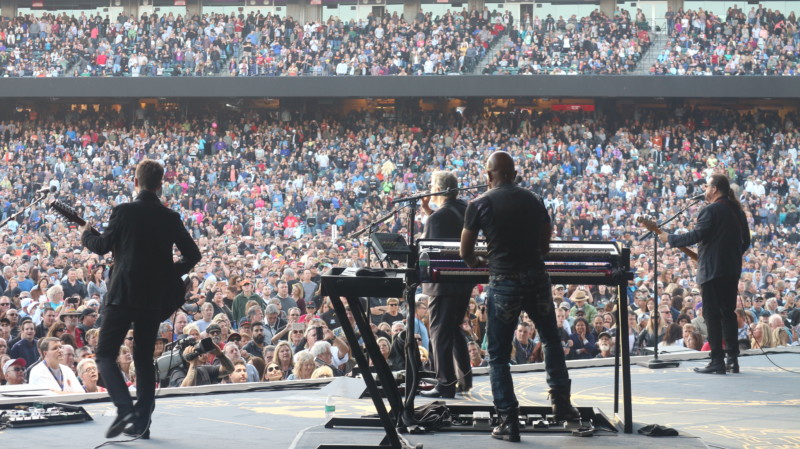 Besides being a musician, Wooten is an author, philanthropist and speaker, recently giving a TEDx Talk at a Memphis conference.
TED is a popular media organization that creates conferences around the concept of "ideas worth spreading." TEDx is an independently organized offshoot of the original TED Talks.
The title of Wooten's talk was "Nothing is Everything: Why it All Matters."
"I went and played a group of notes, and asked the audience if they knew what it was," he said. "It was the notes to the national anthem, but it didn't sound like it."
He explained to the audience that the spaces between the notes are what create music. "It's the spaces that give notes their meaning," he said.
Through the lens of music, Wooten explained his philosophy of life:
"Spaces drive intent, in music and in life," he said.
Wooten moved to Franklin from Nashville about four years ago, to be in the same city as his now-wife. All his brothers, aside from Rudy, who died in 2010 and whom Nashville's Rudy's Jazz Club is named after, still live in the area.
As a Tennessean, Wooten said he appreciates how far the state's culture has moved forward.
In a song he penned titled "Tennessee," the lyrics to one line read, "the land of Southern transformation where the winds of change have blown."
"It has grown out of its past," he said, referring to the former plantations and slavery prior to the Civil War.
"It's nice to see how music helps it to be a part of that change," Wooten said, pointing to Nashville's status as a progressive city, mingled with a culture of southern hospitality.
"I like Tennessee, and everything I like, I like it even more in Franklin," he said.